You can have the most beautiful, engaging, well-designed website in the world. But if no one is visiting the site, you'll be left with a stylish collection of pixels that no one ever sees.
No matter how compelling your copy, how convincing your testimonials, or how beautiful your imagery is — if people aren't discovering your site in the first place, it can't be expected to do what you need it to be doing — driving sales for your business.
If you're looking for solutions on how to drive traffic to your website, keep reading.
In this comprehensive guide, we discuss:
The Difference Between Qualified and Unqualified Traffic
Channels and Strategies That Drive Quality Website Traffic
SEO Strategies to Maximize Your Traffic From Google
But first, let's take a step back and ask a critical question:
Why Do You Want More Website Traffic?
Most modern business websites serve as a hub for the entire organization, where potential customers can learn about the business and eventually convert into paying customers.
This customer journey from attracting an audience (awareness) to converting them to customers (action or decision) was called a marketing funnel. However, this growth model doesn't serve us in our always-on era of social media and multiple touchpoints. The marketing giants at Hubspot saw this and illustrated a new model – "flywheel" – which theorizes that a business will find the most success when they prioritize their customer's experience above all else. We agree 100%.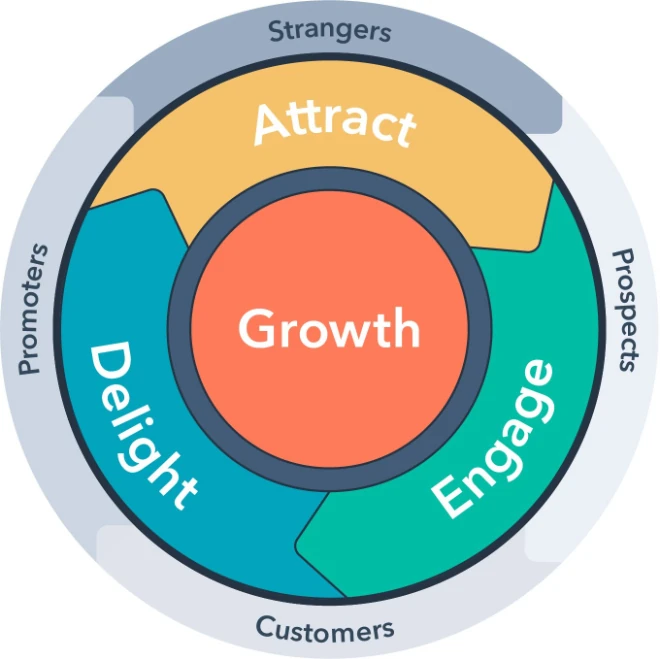 But without a website, this becomes immensely more difficult. Some rare businesses can operate on social only (restaurants in busy areas), but for professional and service businesses it's near impossible.
For them, more visitors to your website equals more opportunities to grow your business.
It also means more opportunities to improve your digital marketing and the customer experience. As an SEO focused agency, we believe that what's good for people is also good for robots – so we write for humans, but pull the right levers so it also performs well on search.
A consistent influx of traffic allows you to gain audience insights to understand the behavior of your visitors for the purpose of optimizing for increased conversion rates using a marketing analytics tool like Google Analytics 4. And with a significant amount of traffic, you can turn insights into experiments, and test them, iterate and improve.
In short, traffic is not just vanity, and there are very valuable reasons to want more of it.
With that said, we have one important disclaimer:
Not All Traffic is Created Equal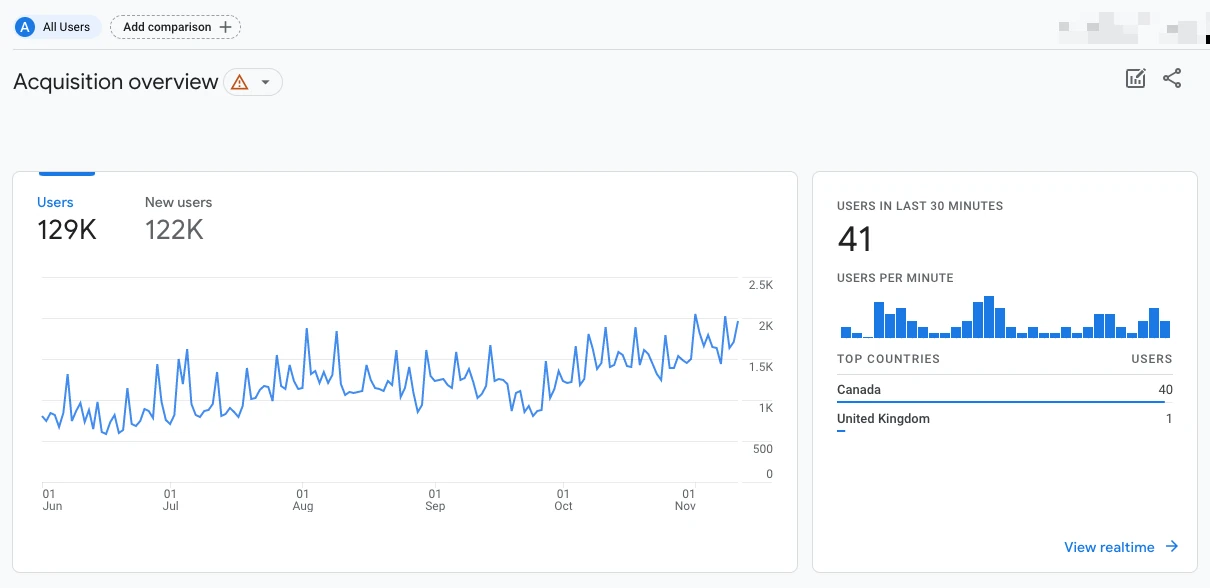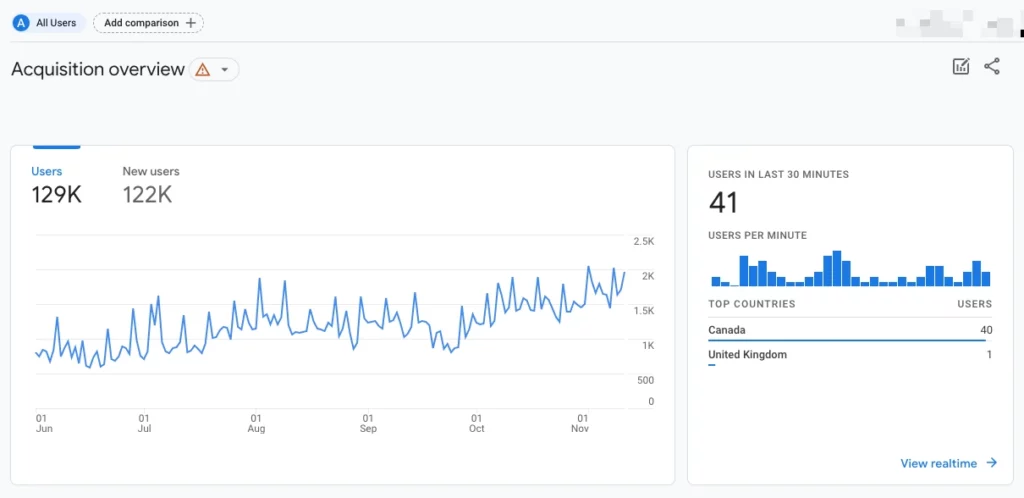 It's so important that it's worth repeating. Not all traffic is created equal.
Chasing traffic for traffic's sake is not a reliable strategy. If your goal is to drive business and grow your bottom line, winning an online popularity contest won't get you there.
Yes, more traffic does equal more brand awareness and potential opportunities, but if the majority of those visitors have no intent to purchase, or you've "tricked" them with lin kbait headlines and they quickly click away, what have you gained?
For most for-profit businesses, the main digital marketing goal is traffic that converts. So this traffic needs to come from people who have a problem, and are willing to pay for a solution that your business provides. Marketing is simply making it easier for those people to find you. 1,000 visitors per month by customers ready to buy what you're offering are infinitely more valuable than 100,000 who saw a blog post and never returned.
The idea then becomes a combination of:
a) Identifying the right type of traffic you want to drive
b) Driving as much of this traffic to your website as possible
The good news is that there are several basic tactics and principles that, once applied, will help you both attract qualified web traffic (i.e. people in your target audience, who you're able to help and can afford your solution) and create a sustainable marketing pipeline that works like a machine that's always-on, driving consistent traffic to your website.
Strategies That Drive Quality Website Traffic
The following are 14 proven marketing tactics for driving qualified traffic to a business' website:
1. Create Memorable Evergreen Content
Evergreen content is NOT creating content around news and trending topics which require a lot of effort and only drive short-term traffic. Evergreen content is based on topics meant to be of interest to your audience for, well, forever.
This very article you're reading right now is an evergreen piece. One low hanging fruit that we often recommend in our SEO audits is to refresh already well-performing content. It's important to update pieces like these at least once per year to ensure the content remains relevant and useful.
Since search rankings depend so heavily on quality backlinks, you maybe asking how do we get links to our evergreen content? Backlinko's Brian Dean recommends Reverse Outreach – which got some jeers in the SEO community – but at its base is simply about getting quality backlinks and traffic organically by writing something so useful that people can't help but link to it.
2. Invite Guest Bloggers
When you feature guest content on your site, you're not only providing your readers with valuable content from different perspectives and areas of expertise, but the author will likely link to it (backlink!) and share the work with their network, ensuring more people see it.
Pro tip: before allowing guest posts, create a detailed page outlining your official guest blogging guidelines. This will help ensure that those who submit their work will understand that you are expecting them to create original, high-quality material that will be valuable for your business' unique audience while reflecting your brand voice.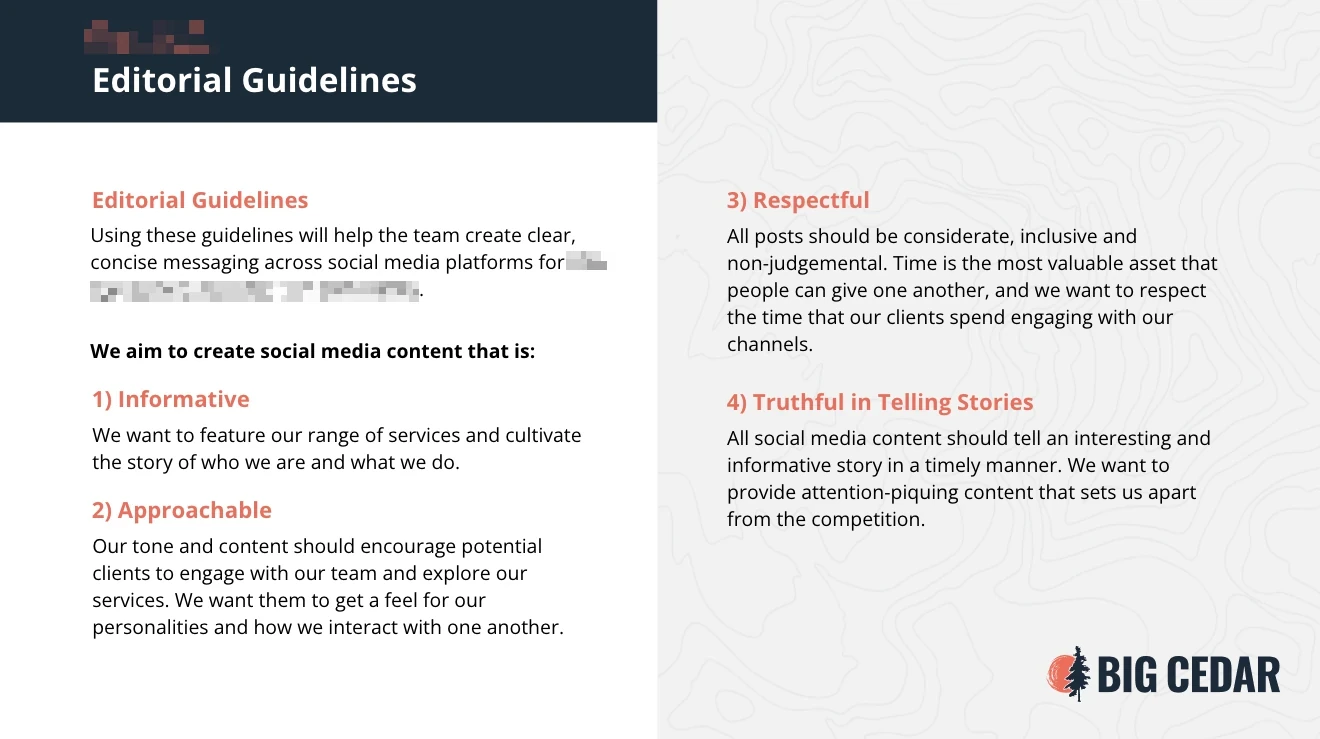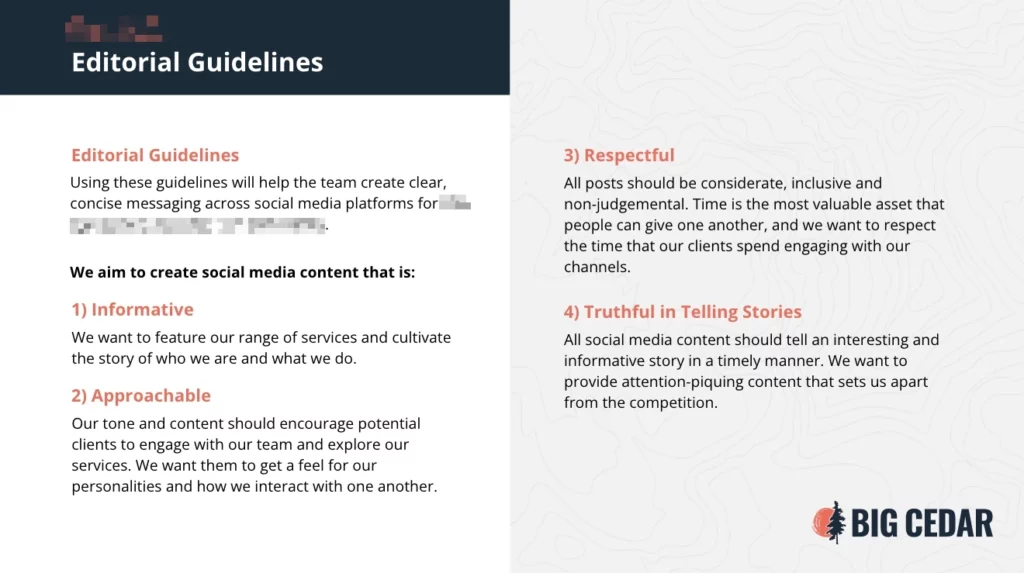 3. Create a Memorable Industry Resource
You know your business and industry better than anyone. When coming up with a content idea, consider the intersection of something that you are uniquely positioned to discuss, and create a genuinely helpful resource that others will benefit from and want to share with their networks.
One company that consistently does this well is Salesforce with its yearly State of Marketing reports.
The concept is simple – they use the data already available to them and conduct large surveys amongst their peers in the marketing industry to create a highly-insightful and extremely valuable report that businesses can use to glean valuable information.
The insights within each of these reports get linked to hundreds of times by writers every year looking to cite their statistics. Salesforce uses this report as a lead magnet – in order to download the report, you need to provide your information and enter their ecosystem, giving them even more data to work with and a qualified lead (there's that word again!) to reach out to.
4. Engage on the Right Social Media Channels
When used strategically, marketing on social media platforms can create endlessly positive ripple effects on your business.
The best advice for social media is not to try to be everywhere at once. Focus on one platform – ideally one you're comfortable using yourself – that aligns with your business' end goals, and commit to it.
For example: TikTok might be topping the headlines and boasts impressive engagement rates (their most popular video of 2022 is about a chocolate giraffe – with 24 million likes and 208,000 comments), but if your audience is decision-making business owners and the idea of posting a short on that platform makes you a little nauseous, LinkedIn will give you more ROI.
In addition, some platforms like Tiktok and Instagram don't make it easy to share links in your content because it takes users off their platform. To get around this, many creators use tools like LinkInBio to direct followers to anywhere they'd like to send them.
Pro Tip: Use UTM codes in links to ensure traffic is attributed correctly in Google Analytics – otherwise traffic from a platform like Instagram gets lumped into "referral" traffic instead of "social". This is extremely helpful in understanding the big picture of your customer's journey.
5. Create a Sustainable Newsletter
If you've already collected your potential customer's email addresses, investing in a newsletter that provides helpful, relevant information to your email list is a proven low cost way to consistently drive traffic to various pages across your website.
The key here is consistency without stress: Email marketing tools like Convertkit, Active Campaign, and Mailchimp allow you to create "automations" that make this easy. Once a new user signs up for your list, they'll receive an intro email – perhaps highlighting your best posts – and then are sent a series of emails on autopilot as frequently and for as long as you'd like.
It's all about staying top of mind. You want to create useful content in your newsletters for your users, but next to LinkedIn, it's also the safest place to highlight your accomplishments. But if you can send out useful content on a regular basis, then the chances are very good that people will keep you in mind as someone they trust and either give their business to or recommend.
We're big on time boxing when getting things done – and newsletters are no different. That's why we recommend setting a specific time of the week to write, and keeping an easily accessible note for topic ideas (we use Notion, but Google Keep or even a paper notebook work well).
And although automation is a huge time-saver, it can be extremely demotivating and can sound artificial when coming up with weekly content on your self-dictated newsletter schedule. Instead, write when there's something to say and consult your notes if you're short on ideas. Not only does this save you time, but it keeps your list from email fatigue – readers hitting unsubscribe because they've seen too many posts with thin content that isn't relevant to them.
We actually prefer it when we see email newsletters sign off with "while we may not email consistently — when we do, it's always high-quality and worthy of your attention."
6. Create a Link-worthy Asset
In 2020, the SEO and marketing OG's at Moz shared an extremely insightful case study where they created an interactive page with ADT, the big home security company. They created a highly useful, interactive "crime map" where anyone could visualize the safest — and most dangerous — areas before moving or investing in property.
What resulted was a tool that was picked up by dozens of local news publishers, eventually generating links from 127 unique linking domains and driving 30,000 monthly traffic from organic search.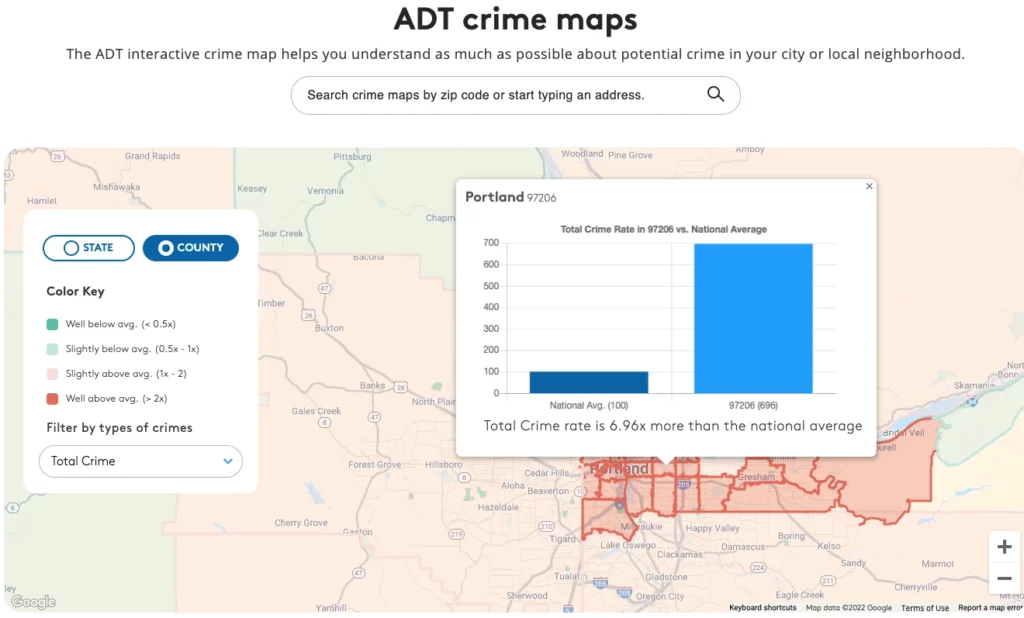 The best link-worthy assets are tailored to the specific interests of the audience. In ADT's case, the people benefitting from the information were prospective customers who might be in the market for a home security system.
This type of content isn't easy to create and typically requires a significant amount of resources and creativity – but this is precisely why it's so valuable. It hasn't been done and it's not easy to replicate. This example paid for itself many times over. Imagine content as your marketing and sales rep that never sleeps, bringing in traffic 24/7 while you sleep.
SEO Strategies to Drive Traffic to Your Website
The following tips pertain to your SEO — the way to optimize your website and its content in order to positively impact the number of visits you receive from search engines like Google and Bing.
7. Do Your Keyword Research
There are over 9 billion searches every day on Google, and less than 1% of searchers click on something on the second page (source).
The theory is that if someone in your target audience makes a search, and you're on page one promising a solution to their problem — they'll visit your site, where you'll have the opportunity to make a sale or collect their email address in order to pitch them in the future.
Professional SEO tools like ahrefs, SEMRush, and Moz allow us to tap into Google search data in order to learn not only how many times a search gets performed each month, but how much competition there is for that term on page one. There are also free tools like Google Keyword Planner (part of Ads) and Google Search Console that can get you half way there.
A useful resource for learning about all of this is the Free SEO Course by the team at Help With Your Hustle, who we highly recommend.
8. Focus on Long-tail Keywords
Long-tail keywords are search queries that get a small number of searches per month and comes from Chris Anderson's influential 2006 book The Long Tail (which was based on a blog post on WIRED).
A short-tail keyword might be simply when someone searches Google for "shoes" or "basketball shoes".
As you can probably infer, these types of searches are incredibly common and difficult to determine what exactly the searcher wanted to find, or the "search intent" in SEO and marketer speak.
Alternatively, if someone typed in "white basketball shoes for women with good arch support" you'll know EXACTLY what that person wanted to find. Not only that, but that searcher is likely much closer to a purchase decision.
In general, the more words there are in a search, the more the searcher knows what they're hoping to find. This makes it easier to create content that meets their needs, and, because it's so niche, it's likely a lot easier to rank on page one as well.
Long-tail keywords are often overlooked as they have less search volume than their shorter counterparts but can be just as — if not more —profitable for your business. Amazon famously uses tech to capitalize on this concept, because the sum of the long tail (obscure books that your local store doesn't carry) is one the main reasons they dominate the book market.
9. Place Your Keywords in the Right Places
Once you've done your keyword research, how do you get Google to know that's what you intended to rank your content for?
The first step is to make sure that your content is optimized for search by:
1. Writing for humans first, search engines second.
2. Playing your keywords in the right places.
Let's say, for example, that you're trying to optimize an article for "How to Increase Website Traffic", you might place that keyword in the title of your article, in the URL of the page itself, within the page's meta descriptions, throughout the headers and in the text of the page itself.
Don't be tempted to simply "stuff" your keyword throughout your page. Remember, the purpose of Google Search is to try to present the most relevant site for every search. Human users don't like to read spammy articles full of keyword jargon.
Simply understand what you're writing about, write it for a human first, but also include keywords in the relevant spots so that when the Googlebot eventually crawls your page, it will know what it's about and can rank it appropriately.
10. Link Internally Using Topic Clusters
A commonly underused SEO and content strategy is the concept of internally linking in a topic cluster.
An internal link is simply a hyperlink in your content to another page on the same website. The theory is that if you have another page that might cover a topic more in-depth, your readers would presumably be interested and click on it.
Topic clustering, sometimes called a hub and spoke model of content creation, is the concept of structuring your content around a central "pillar" – like an ultimate guide to SEO for example, and then from that pillar piece, linking to and from "cluster" types of content (e.g. on-page SEO, technical SEO, backlinks, local search…), which expands on that central topic.
For example, let's say you're writing an ultimate guide to "social media marketing." That's a broad topic that covers a lot of ground, so naturally, it'd be better for readers if you broke it down into smaller pieces.
In this case, our "smaller" topics could be:
Social Media Marketing Tools
Social Media Marketing Tactics
Social Media Marketing Strategy
Once these three supplementary articles are written (and any additional ones written under the social media umbrella), we'd link out to them from the ultimate guide to social media marketing (and then amongst each other).
Linking in this format improves the user experience, and results in a site structure that allows Google's crawler to better understand how much of an expert and authority you are on this subject — two factors vitally important to their ranking algorithm. Again, good for humans and robots.
11. Improve Your Site Speed
Core Web Vitals are the metrics that Google considers important in a website's overall user experience. Announced in May 2020, they consist of factors like a website's Largest Contentful Paint, Cumulative Layout Shift, and First Input Delay.
This is all fancy web speak for "it's increasingly important that your site is usable and loads fast."
If a page loads slowly, it'll frustrate users and will make Google look bad for recommending it. It's important to get right.
A 2020 Backlinko study showed that the average page load speed among sites ranking on page one of Google is 1.65 seconds – but they also found that there was no correlation between rankings and page speed for the first ten pages of search results.
But we just said increasing speed is a ranking factor, how could this be? Turns out this only affects very slow loading pages because in the same article they also quote their prior study that found the average web page load speed was 10.3 seconds on desktop and 27.3 seconds on mobile devices. So it's unlikely to see slow pages ranked highly – which influences the fast 1.65 second load time.
Pro Tip: To test the speed of your site, enter your URL on PageSpeed Insights. Typically the biggest culprit are large images (aim for <300KB) or slow loading Javascript.
Pro Tip #2: You don't need to score 100%, or even 98%. Google considers 90+ good and 50+ needs improvement. In our experience, sites rank just just as well in the 60-80 range.
If you're not a developer, it's worth it to work with one in optimizing your site speed. Your SEO will thank you and the resulting sales you make from it will surely pay for itself.
12. Configure Schema Markup
Many website owners are still unaware of the power of featured snippets in driving traffic to their sites.
The concept is simple: if you provide users with answers to their questions, Google will reward you with a featured snippet, driving infinitely more clicks than a standard result.
Featured snippets can be seen in the search results as a result in a special, highlighted format.
They're essentially an answer to a user's question, and they look like this:
Though snippets are never guaranteed, you can increase your chances of being featuredby including schema markup with your page, essentially meta data telling Google "if a searcher searches for this exact thing, that's exactly what I've provided a solution for here".
This validation gives them the context to be more likely to grant you these special featured snippets as a result. For WordPress sites, we recommend the Rank Math plugin, but Yoast and SEOpress are also popular options to make implementing schema easy.
Learn more about schema markup on Kinsta
13. Refresh Your Content Regularly
Remember, Google wants to show the most useful content possible to its users. To help them achieve this, it's likely that they won't want to show old, outdated information.
By regularly updating your old content (including the "published" date), you'll provide them with signals that you're staying on top of this resource and that it still deserves to be ranked as highly as possible.
Unsure where to start? Check your Google Analytics 4 or Google Search Console account and compare your top pages year over year. Start with pages that have seen a large drop off and pages ranked on page two or three. Do some preliminary keyword research and update sections and add new ones to make better, more relevant content and you'll see gains quickly.
14. Get Backlinks
Backlinks are one of the most important ranking factors for SEO, but acquiring them can sometimes feel impossible (or very expensive).
We mentioned creating great content that people can't help but link to like industry resources and link-worthy assets.
Another proven tactic is to target "low-hanging fruit" – get backlinks from your alumni associations, and business organizations (CPA) by guest writing or being added to a directory (we're not in the 90's anymore, but yes, some directories on sites with high domain authority, like schools and your local Chamber of Commerce really help search rankings!).
Two more proven tactics for getting backlinks:
If you've guested on a podcast or webinar with episode archives — ask for a backlink in the show notes!
If you have design skills (or if not, outsource it), infographics are a great way to create visually appealing, shareable content and can attract a lot of links from writers looking for images that illustrate what they're talking about. And although we're designers, we've even done it a few times in this article for speed's sake!
Basically, always be on the lookout for backlinks, but also remember you want links from high-quality and reputable sources as much as you can control. Too often we see businesses buy links by the thousands from a shady backlink reseller on Fiverr. Not only is this a waste of money, but these low quality links can result in penalties from Google which hurts your SEO, having the opposite effect as intended.
One backlink from a reputable source in your niche or industry is more valuable than 100 spammy ones from link farms around the world.
Follow these tips to drive traffic to your website
We've covered a lot of ground in this crash course on driving high-quality traffic to your business' website. Keep on the lookout for more articles like these from us, and taking our own advice, this article will be refreshed with links to more useful, in-depth articles on this topic.
Need help coming up with content ideas or creating a content strategy to drive more leads? Contact Big Cedar today for a free discovery call to find out how we can help grow your business.